LOOKBOOK
All our knits are especially handmade for you.
We want to encourage you to be unique and create your very own Millimak knit. Take a closer look at our lookbook and current creations to get inspired. You can always send us a message to see all our colors and create your very own happy color combination.
Everything (or almost everything) is possible. If you want one color, two colors or maybe the whole rainbow... We want to make sure our Millimal knits are just perfect for you.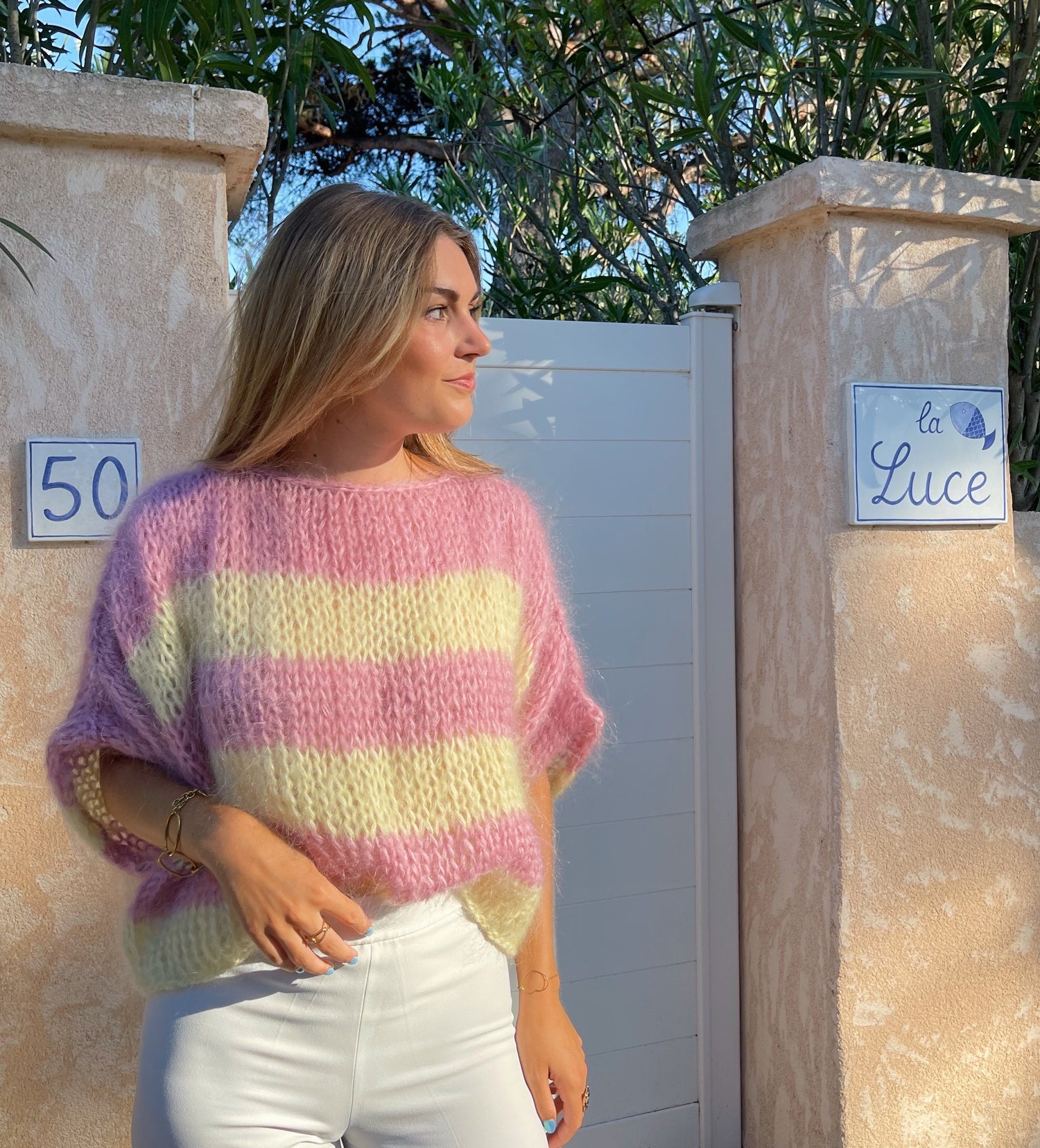 EMMS KNIT
Summer vibes. A perfect combination when you like colors, but don't want to go too bright with it.
Colors : old pink & pastel yellow